North of power lines on north side of Ute Creek golf course / 21st Avenue if extended across, west of Pace, south of highway 66, east of Alpine.
Speaking of power lines, do any of my millions (?!) of faithful readers happen to know why the enormous power line poles are balanced on eight bolts, instead of resting on the ground.  If so, I'd love to know.  I'm sure there must be some good reason, but it just looks funny.
Pleasant Valley is on the east side of Alpine; on January 4th I walked it's 'sister' area, Prairie Village, on the west side of Alpine.  The two "P.V."  areas, side by side.
I can't drive by here without thinking of 'Pleasant Valley Sunday', a song I really like by the Monkees, on what I consider to be their best album — Pisces, Aquarius, Capricorn, and Jones.  It was written by Carole King and Gerry Goffin.   I never knew where they got the album title from, although I had noticed that the three zodiac signs are consecutive, but in reverse chronological order.  So when I looked it up today, I see that those are the zodiac signs of the band members.  Michael Nesmith and Davy Jones were both Capricorns, so that's why they put a name in, instead of repeating 'Capricorn'.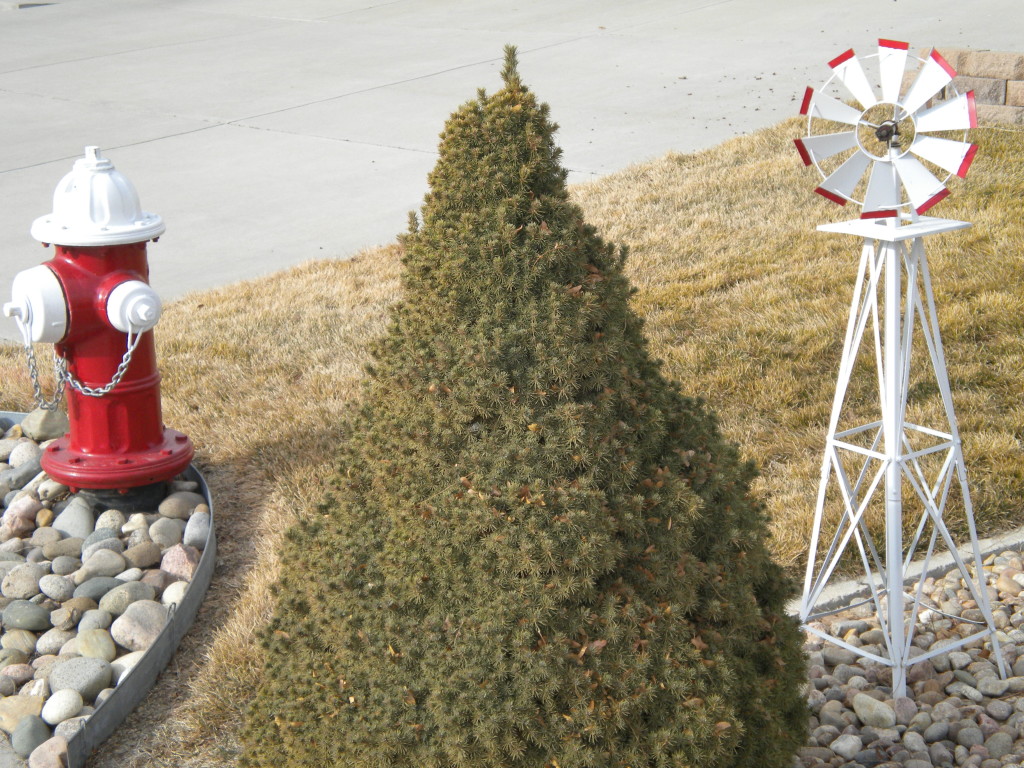 Three Sentinels