North of 17th, west of Spencer, south of  Highway 66, east of Hover.
The neighborhood north of 21st street seemed to have a lot of U.S. flags and veteran's license plates.
21st Avenue is one of the main east-west streets in Longmont.  I didn't know that just to the south of it on Hover there is also a 21st Street that runs for just a few blocks here.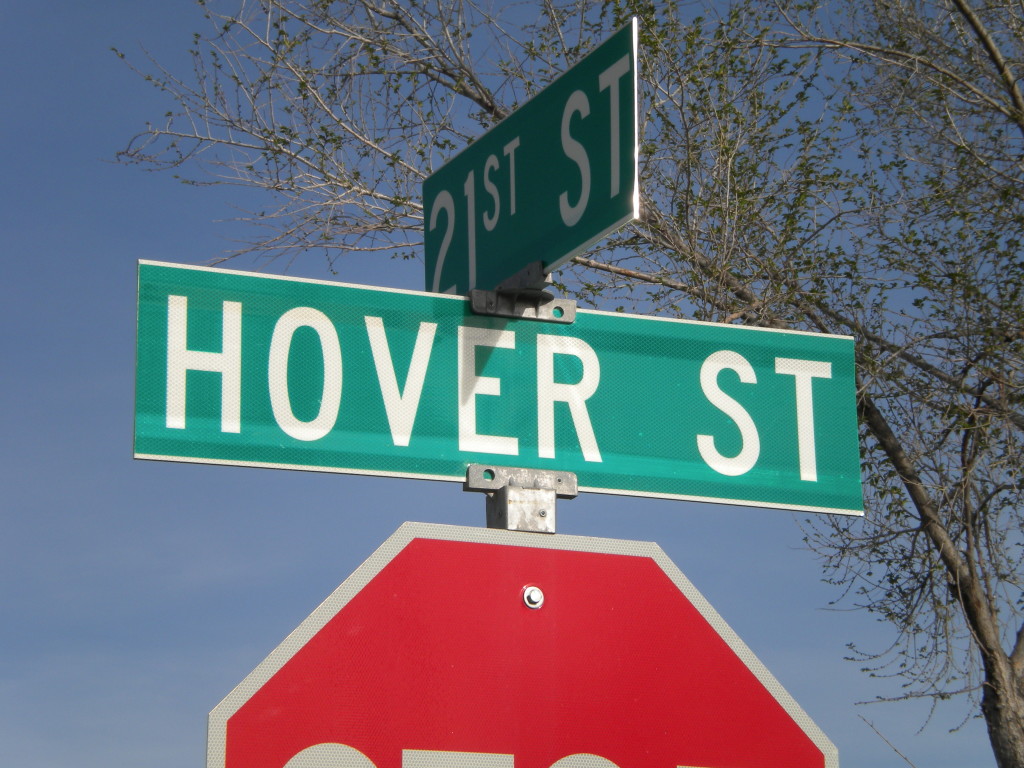 I believe this is a farm that the city grew up around, and is not technically part of Longmont.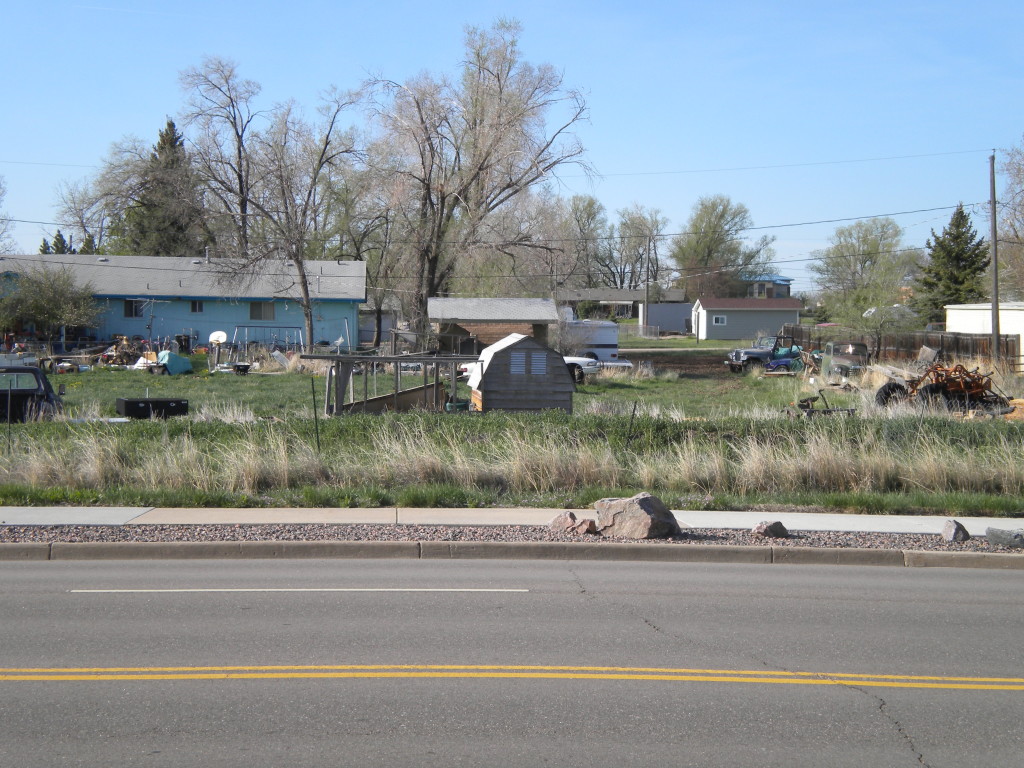 Either this sign is a month old, ready to be taken down, or we have some really advance notice for a 2014 garage sale.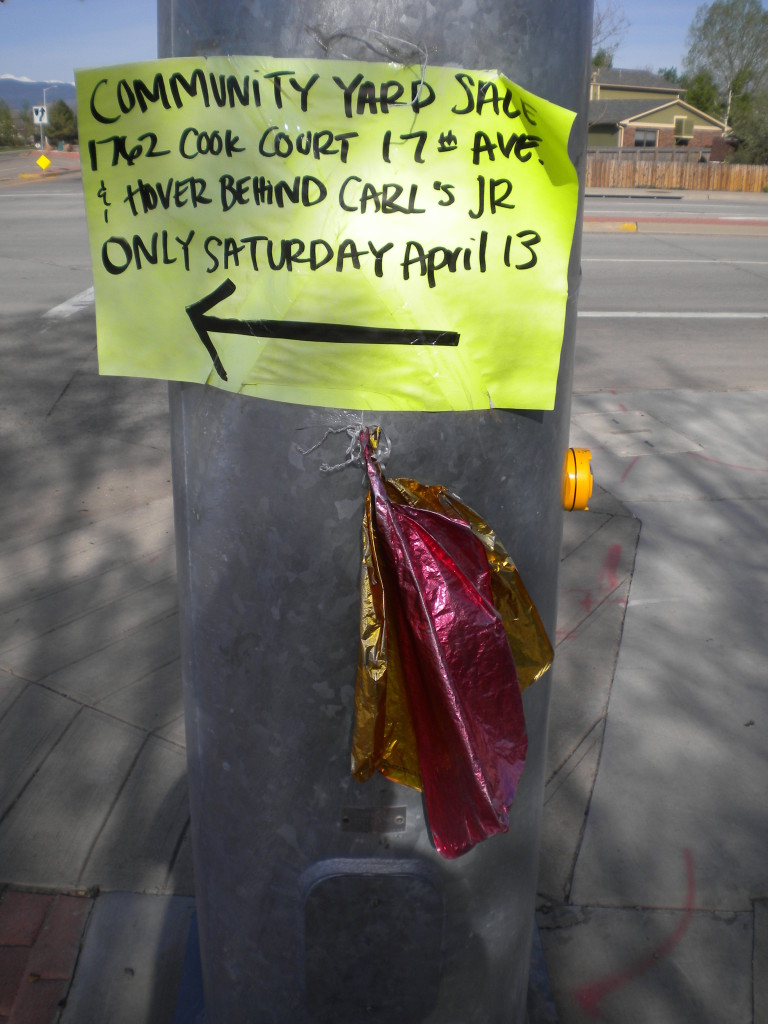 It took me a little while to figure out this license plate.  Surprisingly, the vehicle was pretty clean.  Either it had just been washed, or maybe it couldn't find any mud to drive around in.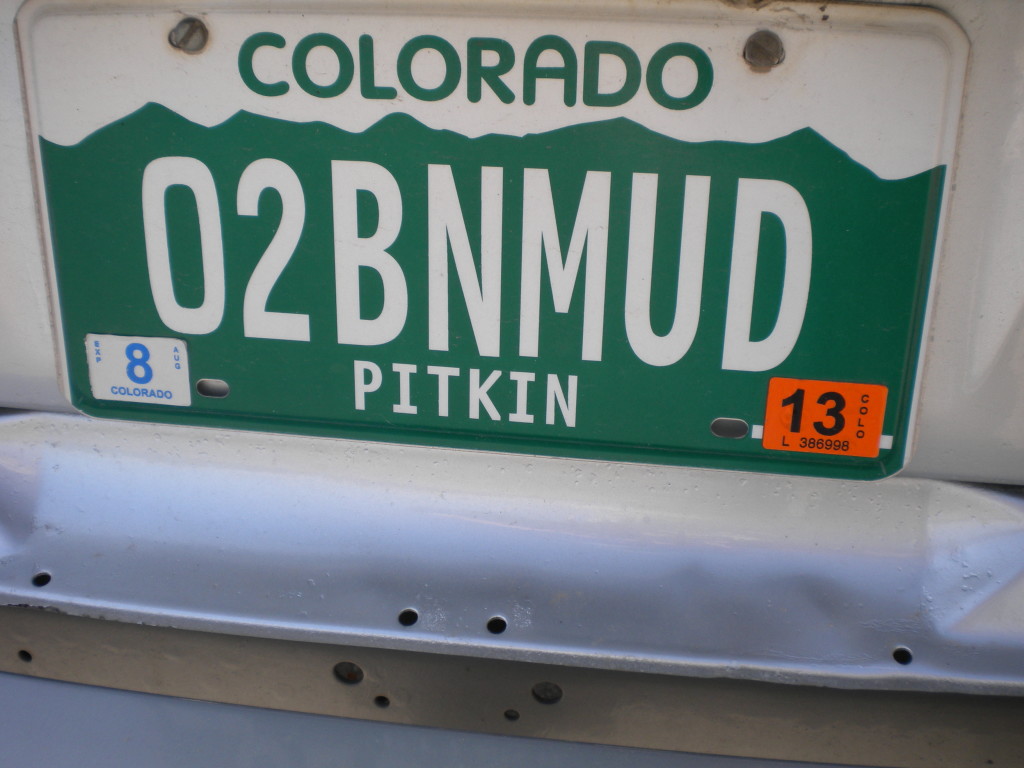 Jennifer and I are in 'Fiddler on the Roof', playing at Jester's until about mid-July.  Jennifer is Yente, the match-maker, and I'm the Russian constable.    We'd love to have you come see us.  We are both double-cast though, so if you particularly want to see us up on stage, call us to find out what performances we are in.   Or I will soon put a 'digression' page on this web site with our dates.
If you're familiar with the play, you will know why I put this picture in… due to the opening song of the show.  Now that I think about it, the Re/Max also fits, since (spoiler alert) the villagers need to sell their homes.
Finished two books recently.   "The Murder of Roger Ackroyd" by Agatha Christie, which was okay.  I guess it's kind of famous in murder mystery history in that the ending was rather controversial.
Also, "Remember When", by Nora Roberts and J.D. Robb (actually the same person).  I read it because Nora Roberts is one of the top-selling authors in the U.S., but I don't believe I've ever read anything by her.  The idea of the book is intriguing… the first part (by Roberts) tells about a diamond heist which takes place in the present time, and the second part (by Robb) is about 50 years in the future, and deals with the aftermath of that crime.  First part was okay… I was a little disappointed in the second half.
Total for today:  21,510  steps, 3:39 time
No new state license plates
I guess I didn't know there was an Old KJV … I'm guessing it must be referring to what is called the 1611 version here…
2nd Timothy Chapter 3 1611 KJV  online Bible
This website lets you toggle back and forth between the two, which is nice.
Portal of the Day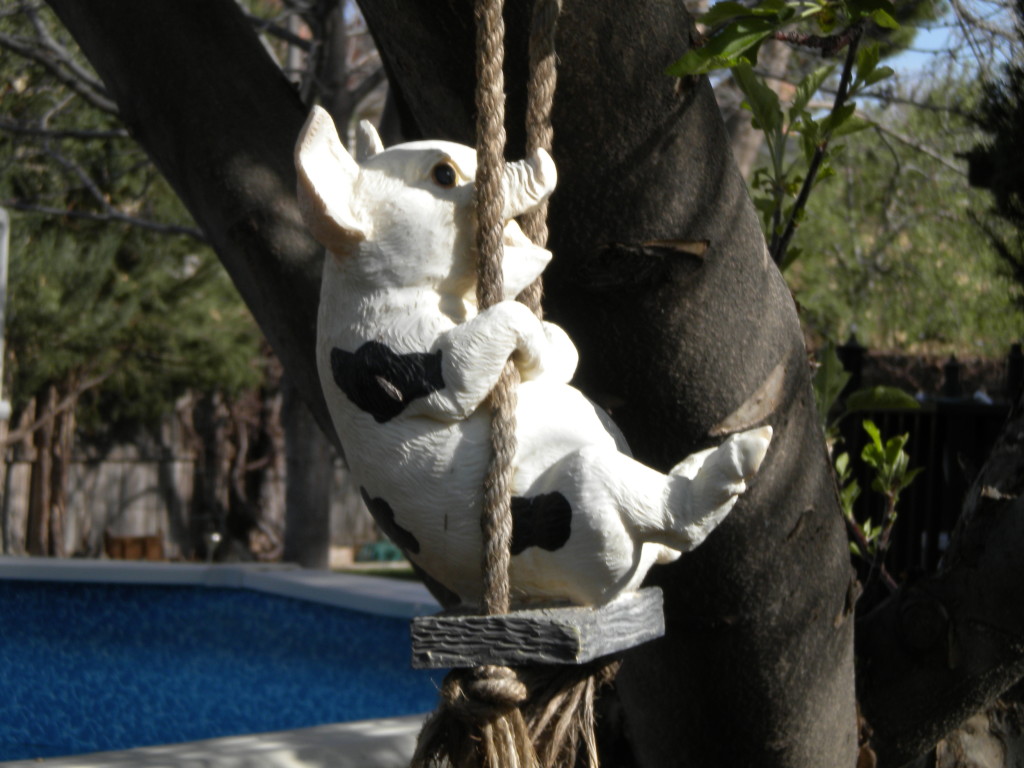 Happy pig