North of highway 119 (Diagonal) and Nelson, west of Railroad, south of Boston, east of Hover.
I made a little error in printing my map for today, so only did the part east of Sunset today (11/15/13).  Then came back the next day (11/16/13) to do the part west of Sunset… which was mostly the Boulder County Fairgrounds area.
Total for today (and part of 11/16/13) :   18,150 steps (est.)  and  3:23 time. 
This area does have the St. Vrain running through it, and so did have various flood damage from which they are recovering….
FLOOD AREAS
ST. VRAIN VILLAGE
This trailer park had some damage due to the flood, but not as much as I would have suspected considering it's immediately south of the St. Vrain.
TWIN PEAKS CHARTER ACADEMY
My two youngest kids went to TPCA when it was back at the old Longmont High School building at 9th and Main.  It was a very good educational experience for them… and it appears things have really expanded since then, with their new building on south Sunset.  And now it goes through High School.
OTHER SIGHTS FROM TODAY
NOW…. as explained above, I only printed off part of the map for this area.   So the rest of this blog is from the first part of my walk on November 16, which finished the west part of what I MEANT to walk on November 15.   This is mostly the Boulder County Fairgrounds (including a Cattail Pond I didn't know about), along with the Longmont Humane Society and some businesses.
CATTAIL POND (west of Jack Murphy Arena on Boulder County Fairgrounds)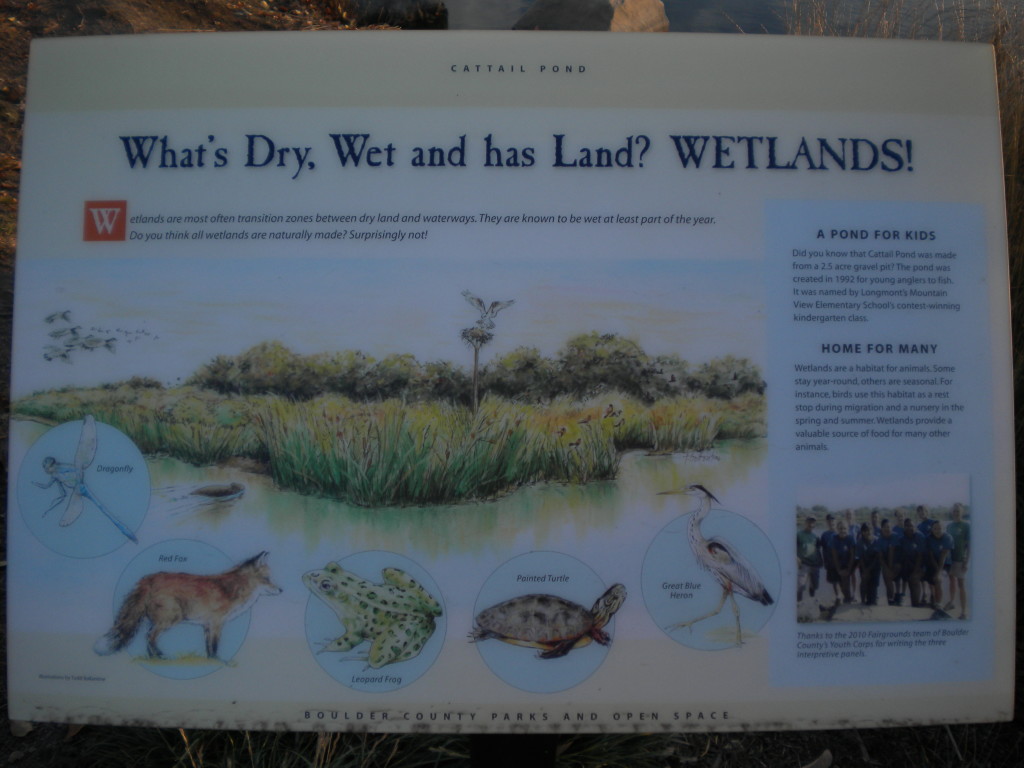 BOULDER COUNTY FAIRGROUNDS
LONGMONT HUMANE SOCIETY
AND THE REST OF THE PHOTOS FOR TODAY…