North of Clover Basin, west of Fordham St., south of Nelson Rd., east of Airport Rd.
Total for today:   24,670 steps and  4:26 time.
A lot of fairly new sub-divisions here , which have grown up around rural areas.  Still a few farms are within today's walk, along with homes that not that long ago were 'out in the country'.
WILLOW FARM PARK
I have never been to this park before, so wasn't quite sure what to expect.  I was surprised to see the big red barn as part of the development.  I'm not sure if it's a 'real' barn from an original farm that was converted to be part of the park, or if it's a new structure that was built in the shape of a barn to fit the 'farm' theme of the park.  It has restrooms in it, but I don't know what the rest of the structure is used for.
There were art pieces of a cow, and pig dancing, and a turkey driving a tractor.  At the other end of the park, there was also a big letter 'L', with what appears to be a telescope embedded into it.  As I walked up to it, it appeared to be facing toward Long's Peak.  I thought that was a pretty cool idea, having a telescope for the kids to look through that was always aimed at the top of Long's Peak.
But I was kind of disappointed.  When I knelt down to look through it, I found that it is just a hollow pipe, with no magnifying capabilities.  And… it may have been facing Long's Peak, but if so, there was a tree in the way, so all you saw through it was leaves.
BLUEGRASS
I enjoy bluegrass music in small doses at a time.  After four or five straight songs, though, I need a break.  I think the fast-paced banjo playing tires me out after a while
Steve Martin, better known for his many years as a comedian and actor, is actually a very good banjo  player, and released an album a few years ago with his music.
Just a few miles down (up?) the road from Longmont is the internationally-renowned annual bluegrass festival in Lyons…  Rockygrass, held at the Planet Bluegrass Ranch.
Rockygrass website
Here are three well-known bluegrass songs that I like…
Rocky Top by The Osborne Brothers youtube
Foggy Mountain Breakdown by Steve Martin & Earl Scruggs, etc. youtube
Orange Blossom Special by Annie Staninec, etc. youtube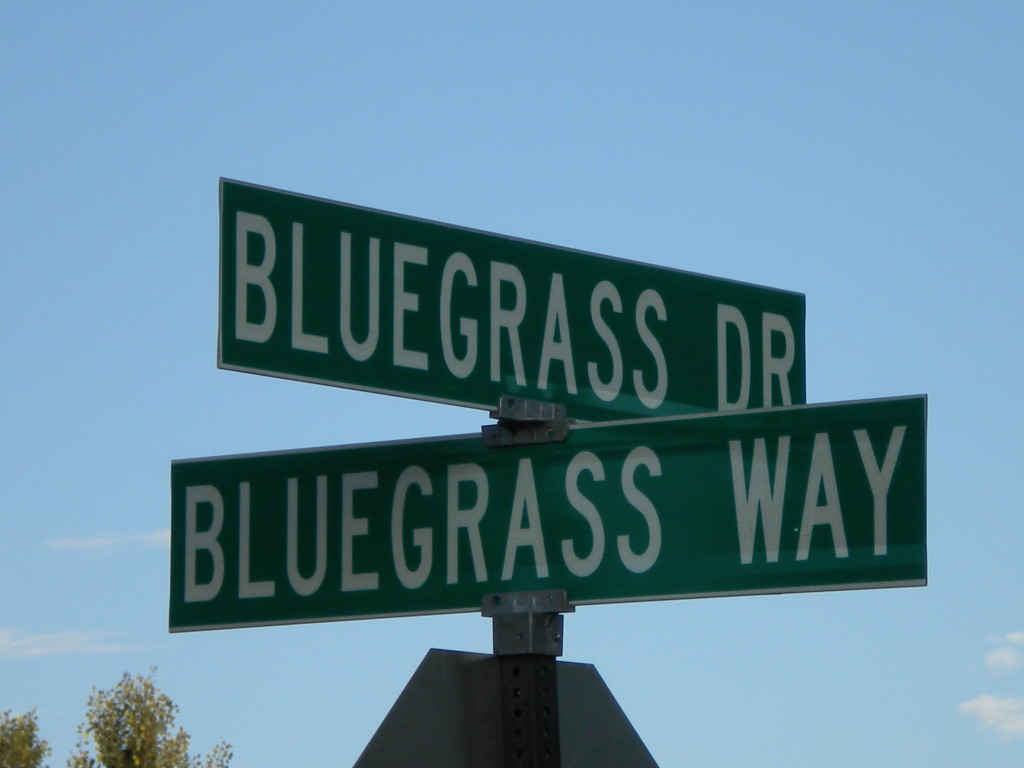 I'm kind of proud of this photograph.  I encountered an unusually high number of swarms of gnats on today's walk.  I zoomed in my camera to take a picture of one of them, and I like the way the gnats show up in the sun…. tiny streaks of white.
For the second time this year, I had to have my wife Jennifer come give me a ride home.  My back bike tire was flat when I finished my walk.   I now have two new tires, so I hope I'm okay through the rest of the year.
AND THE BEST OF THE REST of the photos…