North of Mountain View, west of Main St.,  south of 17th , east of Gay 
Total for today:   16,080 steps and  2:58 time.
A FEW OF THE BUSINESSES ALONG MAIN
sorry these first few pictures are so fuzzy… it was about 6 am, and there wasn't quite enough light yet  for clear photographs
I've always liked cinnamon, especially cinnamon toast.  And I think Cinnamon is a good name for a girl… even though I've never met anybody named Cinnamon.
cinnamon spice wiki
Neil Young was well-known for the song 'Cinnamon Girl' …  it's ok, but I was never a big Neil Young fan.
Cinnamon Girl by Neil Young youtube
A song I like more is 'Cinnamon',  a one-hit wonder by Derek.  It's a little confusing…  I always thought Derek was a one-named singer, kind of like Dion.  I guess it was actually a group with lead vocalist Johnny Cymbal (who was born John Hendry Blair in 1945 in Scotland).  And with a little research, i see it's not really fair to call him a 'one-hit wonder'… although to the group Derek that might apply.
The two videos below are both of the song Cinnamon, both with Johnny Cymbal as the lead vocalist.  The first is the well-known one released by Derek in 1968.  The second one is Johnny Cymbal years later, 1993, singing solo.  I can't figure out under what circumstance this was recorded… it appears to be before an audience of a handful of senior citizens.   It's interesting to compare the two versions.  Sadly, I also see that he passed away just a few days after this latter performance.
Cinnamon by Derek youtube
Cinnamon by Johnny Cymbal youtube
A little research shows that Johnny Cymbal also composed (& performed) the song Mr. Bass Man, a fun novelty song that I like.  I also like the Andrews Sisters, and it appears (I'm not certain) that the Andrews Sisters also did a cover of Mr. Bass Man.  Whether they did or not, this video mash-up is fun to watch.
If this video doesn't bring a smile to your face….     you're far too serious!
Mr. Bass Man by The Andrews Sisters youtube
But enough of this digression…. back to Longmont…
CHURCHES IN THE NEIGHBORHOOD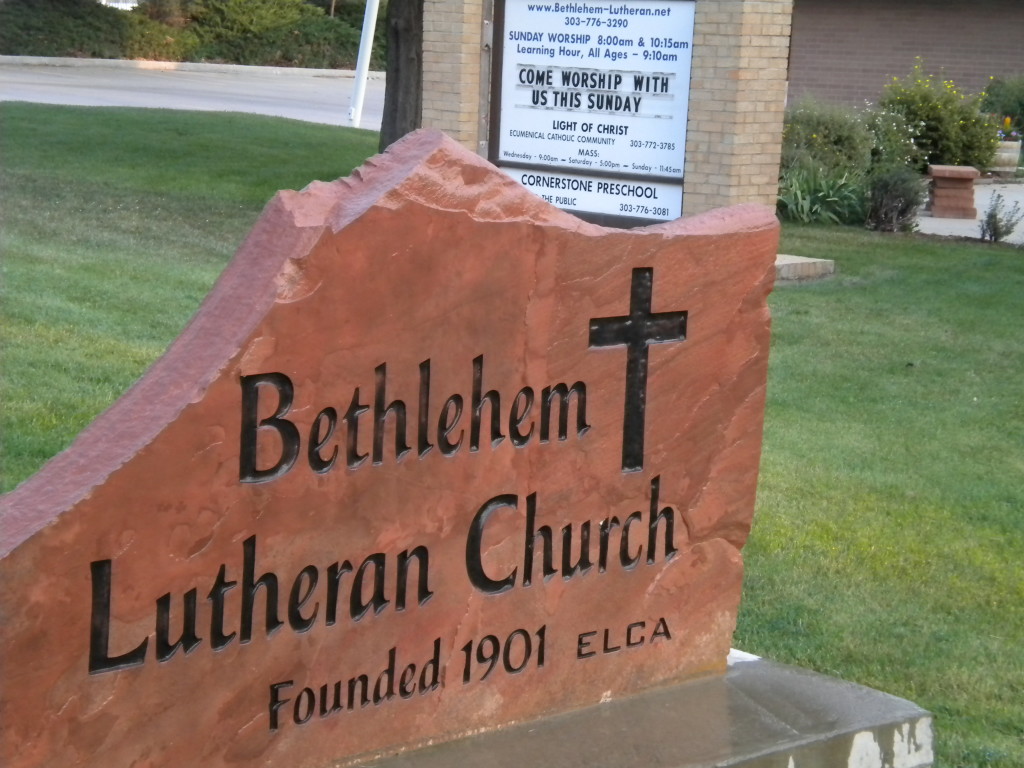 Bethlehem Lutheran (annual 9 Health Fair held here)