Longmont and the Northern Colorado Front Range area were hit by heavy rains and severe flooding in the second week of September.  Longmont had just barely over one inch of rain total during the months of June, July, and August… then got 1.33 inches in just a day or two in early September.  But that was just the start.  Longmont then got a total of over 5 inches of rain in the first half of September.  Off to the west near Boulder, I believe I heard there were areas that got about 6 inches of rain in as many hours.
I won't go into details, as it is well-covered in local and national news.  Suffice it to say that it was at first described as a 100-year-flood event, and later described as a 500-year event.  It will take months and years for the recovery.   My family was fortunate in that we live in the north-east part of town, which is only indirectly affected by the flooding.  Those near the St. Vrain River and Left Hand Creek had to deal with all the water coming from the rains in the west.
Many others towns in the area were hit as bad or worse.  Boulder, Jamestown, Lyons, and Estes Park have severe damage.  To the north, Loveland had flooding from the Big Thompson River, and Ft. Collins with the Poudre River.
They're nothing great, but I'll put in a few photos I took on Friday the 13th (appropriate!), the day after the start of the initial flooding (at least as far as I first learned of it).
I took some videos that I hoped to put in here, but apparently it takes a little more effort and know-how to get them into either WordPress or Youtube.   But here's some excellent video that Payton Peterson put on Youtube showing the flooding.
Longmont Insane Flooding youtube
Longmont Flooding aerial view youtube
Longmont Flooding aerial view Airport Rd. area youtube
(it appears this Airport Rd / west 9th Avenue area suffered some of the worst damage of any neighborhoods in Longmont)
TAKEN FROM VIEWING AREA ATOP THE BLUFF AT SANDSTONE RANCH
DOWN BY THE BRIDGE CROSSING THE ST. VRAIN AT SANDSTONE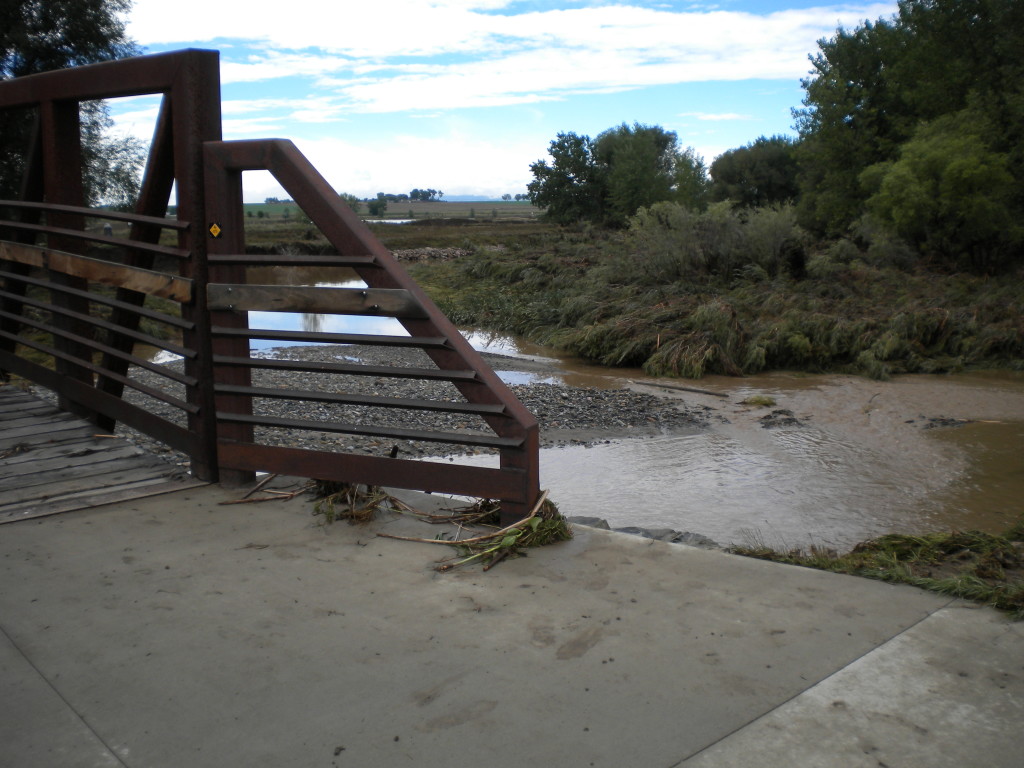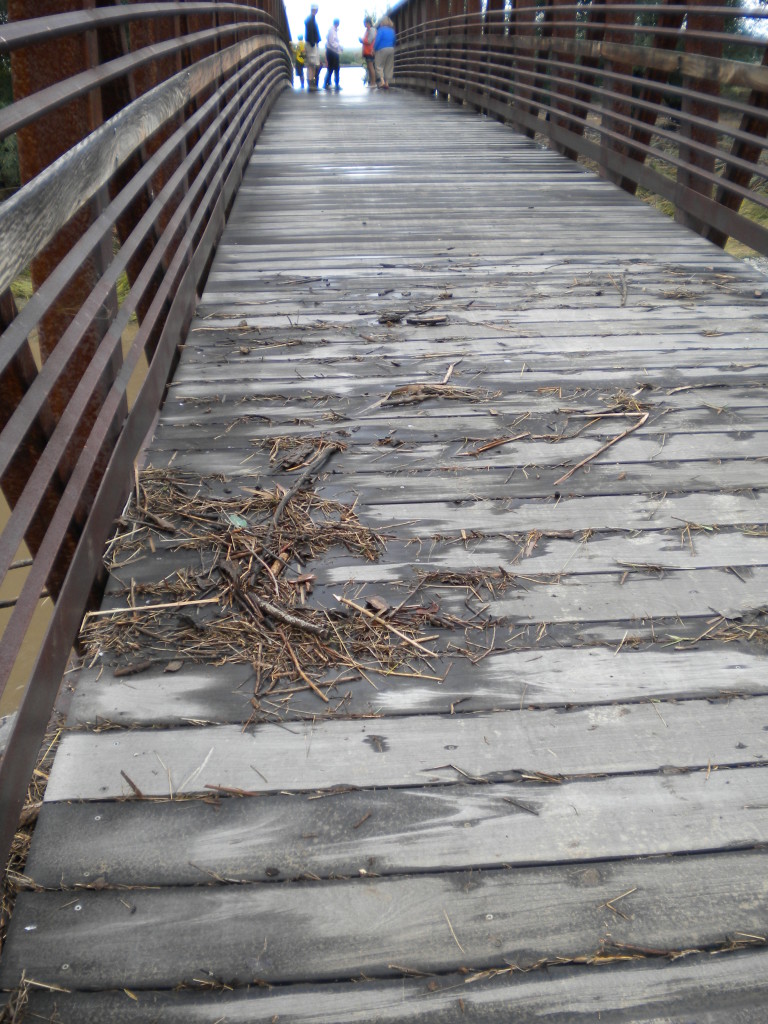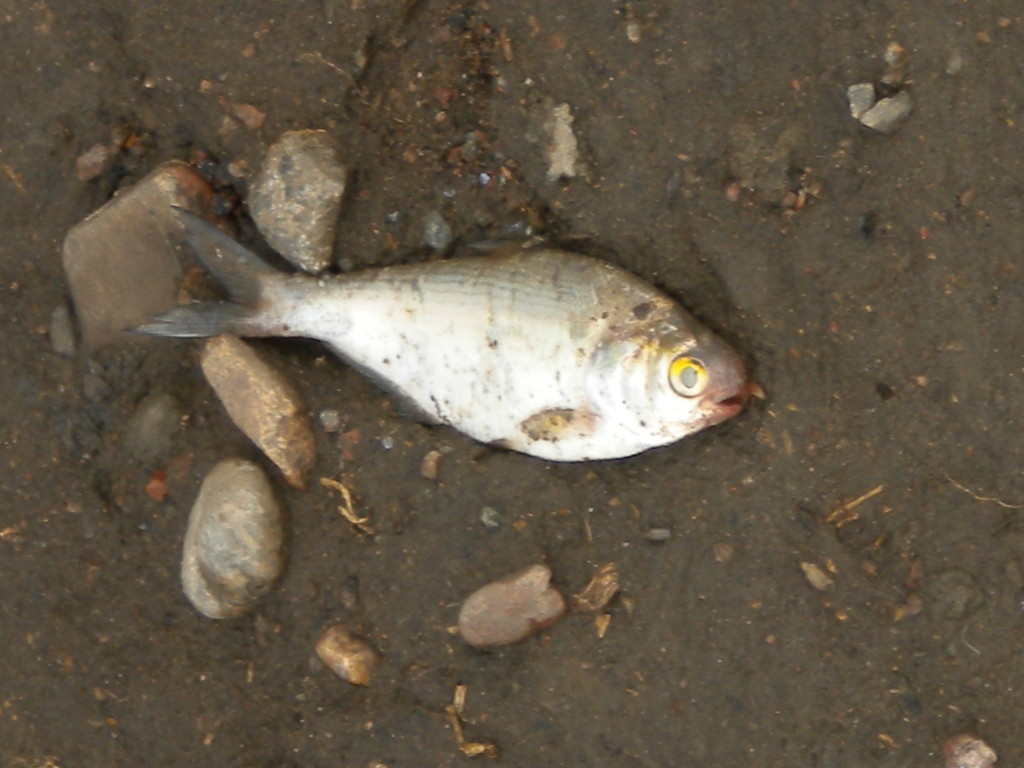 dead fish
HIGHWAY 119 EAST OF LONGMONT
Lefthand Creek merges with the St. Vrain back near Sandstone Ranch.  This is a few miles further east, where Boulder Creek and the St. Vrain merge… right before they cross highway 119.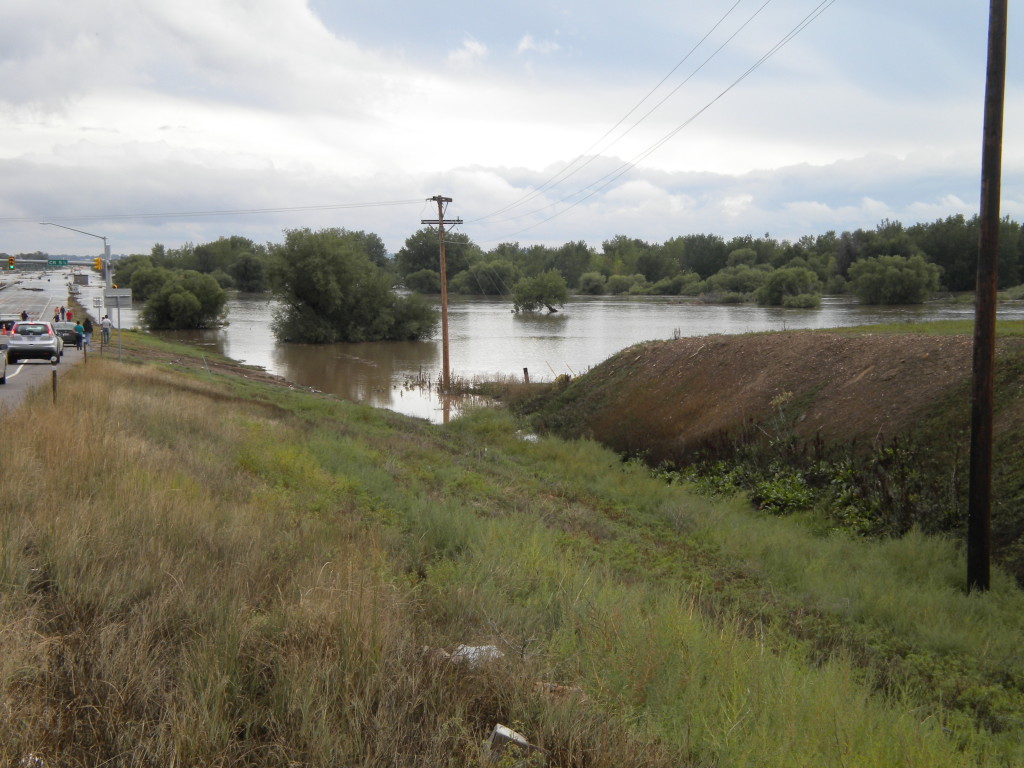 NEAR FIRST AND BROSS STREETS