North of Mountain View, west of Harvard, south of 17th/Northwestern Rd., east of Airport Rd.
I wimped out today… was planning on walking everything between Hover and Airport Road, and Mountain View and 17th.  Instead, I covered west of Harvard, and south of 17th/Northwestern Rd.  I walked some of Longmont Supply Ditch, Elmhurst Drive, and Belmont, but I will save that for another  post.
My dear wife Jennifer met me at the end of my walk and drove me to Carl's Jr. at 18th and Hover.  I may have been a little dehydrated at that point, so it was a nice break.
Why did I call this Academia??  Because the street names here were largely universities.  I don't know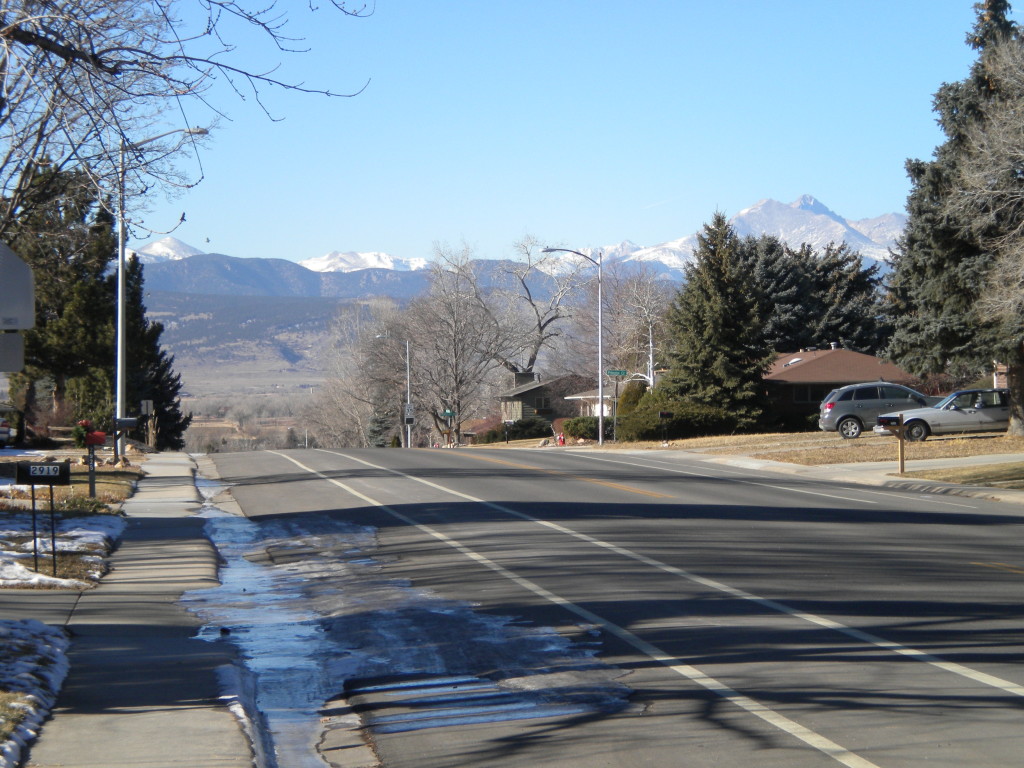 Halo of Flies youtube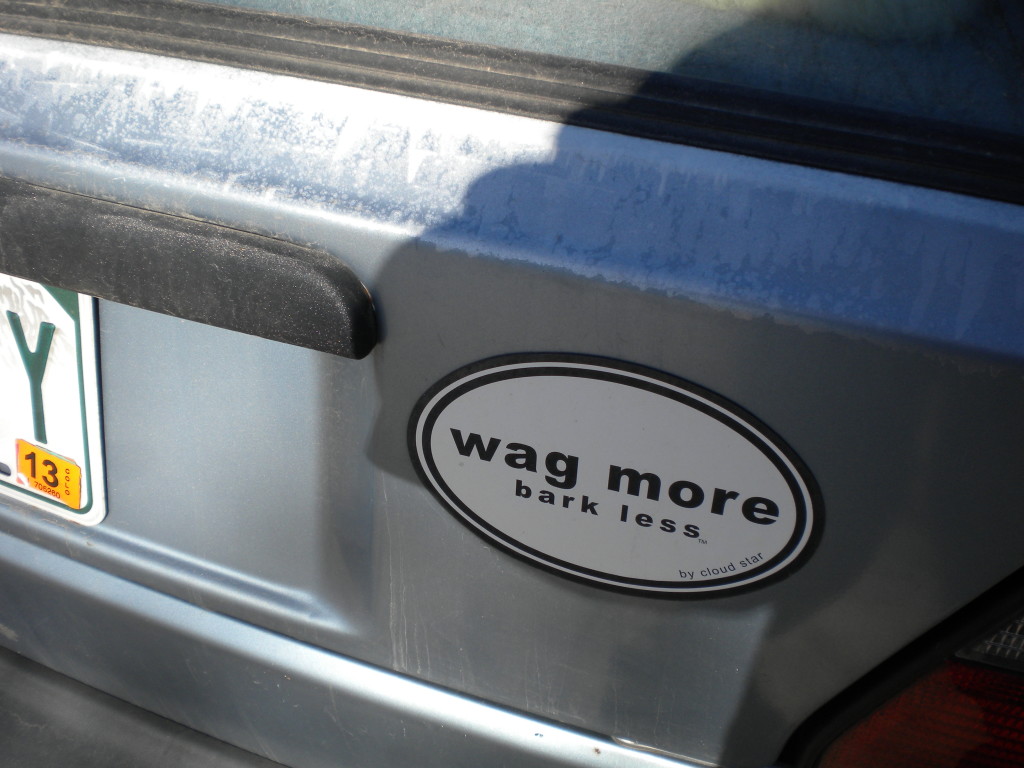 Bumper sticker of the day — Good Advice!
if the subdivision itself actually has a name.  But the streets are Harvard, Yale, Princeton, Cornell, Vassar, Columbia, Brown, Radcliffe, Stanford, etc,  Purdue, Grinnel and Bryn Mawr,  are south of Mountain View, which I will cover another day.   Baylor is also thrown in there, which seems to be a little out of the norm, geographically.
A weird little aside — a home near 17th and Airport Road has a street sign saying "Zlaten Drive" on it's back porch. But Zlaten Drive is in south-east  Longmont… pretty much the polar opposite side of this side of town.
A sidewalk near Radcliffe had "Alice Cooper" engraved into the sidewalk.  I was a little surprised to see this, since I didn't think Alice Cooper had been very big since the 1980′s.  Alice Cooper became the stage name for Vince Furnier, who eventually became a fairly conservative born-again Christian / golfer, who I believe lives in Phoenix, AZ, now.  I went to one or two of his concerts back in Lincoln, NE, during my college years.  Among his best-known songs are "School's Out", "Billion Dollar Baby", and "Elected".  My favorite was always "Halo of Flies", which is one of my favorite rock anthems of all tie.  About 8 minutes long.  I never really knew what it was about… always vaguely reminded me of "Lord of the Flies", by William Golding . Turns out it was kind of about espionage / James Bond kind of theme.  I always like the "Favorite Things" nod to "Sound of Music" thrown in to the middle of it.  Although I always thought the lyrics  were "I've got a watch that turns into a light bulb". when I look it up today, I guess it is a lifeboat rather than a light bulb. Anyway, I still like the song.
There were two houses that had stone fence posts out front.  Jennifer's grandma Isabelle had grown up in this area of central Kansas, and I know once we tried to retrieve one of these fence posts from her house.  I remember it was VERY heavy… I don't remember what  happened to it.
As I was riding my bike home, someone yelled out to me from their car "Go, Longmont Streetwalker, go!!".  I think it may have been J. Sierra, but I"m not sure.  It may be tough for me to handle the celebrity lifestyle!!?!
Total for today:  20,500 steps, 3:15 time —plus about 40 minutes biking